Our Qualifications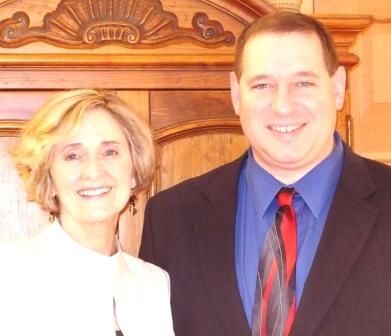 OUR BELIEFS
We believe in working with individuals to help you discover your personal balance between risk and reward, long term returns vs. potential short term losses, and creating tax and investment strategies that meet your very individual objectives, philosophies, and circumstances. We understand that, for some individuals, the pain of losing money can be stronger than the happiness of making money and we understand how Modern Portfolio Theory can assist such clients. In the end, though, we believe that we are the coach and you are the owner. We can help you better understand tax and investment products and strategies on a level with which you are comfortable. And we can show you how we have successfully assisted our clients in the past. We believe that when you understand the dynamics of your alternatives, you are best empowered to take control of your future. Most importantly, though, we believe in you.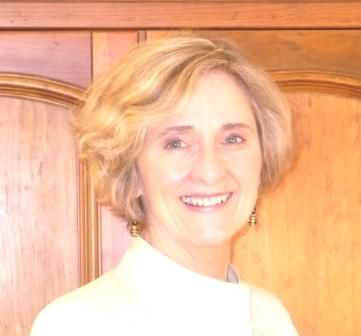 Stephanie Doran, CRPC®

EXPERIENCE
Ms. Stephanie Doran, a Chartered Retirement Planning Counselorsm, has been providing business advice and financial advisory services to businesses, individuals, and associations since 1981. Prior to joining Northwest Financial Choices LLC, Ms. Doran spent 12 years with UBS Financial Services in Seattle, WA. Her experience includes assisting clients with treasury cash management, deferred compensation planning, key man life insurance, and retirement plan strategies. She has served on the board of several organizations and brings a wealth of experience to her clients.
Ms. Doran actually began her career in the Chicago area, gaining experience in the business systems divisions of companies like 3M and CompuGraphics. Then for a time, Ms. Doran followed her passion of owning an art gallery where she focused on exceptional works of art. This venture afforded her the opportunity to travel across the US and Europe as she traded art and represented clients throughout these regions. She also had the opportunity to design art programs for many of the Fortune 500 companies that make their home in Chicago.
Ms. Doran's financial advisory experience includes focusing on individual wealth management strategies. For example, she has worked with clients on analysis and planning with regard to creating a path to retirement, optimizing the balance between taxable and tax-deferred savings strategies, and implementing plans with clients to help them obtain their objectives. Ms. Doran's training in this area includes completion of the WMEP Wealth Management Program, which has provided her additional skills for assisting clients with Non-Qualified Stock Options, Incentive Stock Options, Retirement Plans, and Estate Planning.
Ms. Doran graduated with a BS from Barry University and later worked on a Masters degree in History of Art and Architecture at the University of Illinios at Chicago. The Masters program provided her with the opportunity to intern at the Art Institute of Chicago - Prints and Drawings for a year.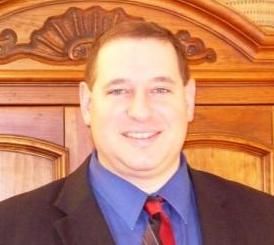 Ronald D. Schiel, Jr.
Founder, CPA, CFP®
EXPERIENCE
Mr. Schiel, a CERTIFIED FINANCIAL PLANNERTM professional, has been providing financial and tax advice to businesses, individuals, and associations since 1989. Mr. Schiel began his career as a tax CPA for PricewaterhouseCoopers (PwC) in the San Francisco Bay Area of CA. While there, Mr. Schiel assisted a variety of taxpayers, including Sole Proprietors, Corporations, S-Corporations, Partnerships, and charitable foundations with a variety of tax and financial strategies, including such issues as like kind exchanges and analysis of financial positions. Mr. Schiel's experience ranged from working with individually owned and privately owned enterprises to working with publicly traded corporations. While assisting clients with tax and financial strategies, Mr. Schiel gained significant insights about how to benefit clients while helping them avoid tax and regulatory traps.
Then in 1994, Mr. Schiel was selected to assist a special tax strategy group in PwC's Washington National Tax Services office (WNTS) in Washington, D.C. While there, Mr. Schiel worked on a variety of issues such as Fringe Benefits, Estates and Trusts, Accounting Periods and Methods, Troublesome Tax Matters, Partnership issues, and Internal PwC tax issues including the merger of Price Waterhouse and Coopers and Lybrand as well as strategies for the sale of the PwC consulting practice which was ultimately acquired by IBM. At WNTS, Mr. Schiel excelled in delivering innovative solutions to clients in order to assist them with their complex strategic and financial objectives.

In 2000, Mr. Schiel moved to Bellevue, Washington with his family in order to work with emerging businesses and provide Chief Financial Officer services to start-up enterprises. Mr. Schiel has assisted several enterprises and founders with strategic financial planning and tax services. While in the Northwest, Mr. Schiel was associated with AXA Advisors LLC and then worked with UBS Financial Services prior to establishing his own financial services practice at Northwest Financial Choices LLC in early 2004. When Mr. Schiel left UBS Financial Services, he did so in order to offer a full range of financial services to his clients, including financial advisory services combined with tax strategies and insurance solutions.
Mr. Schiel is a licensed CPA in the states of Washington, Virginia, and California as well as the District of Columbia. He graduated with a Masters in Accounting from Brigham Young University in 1990.